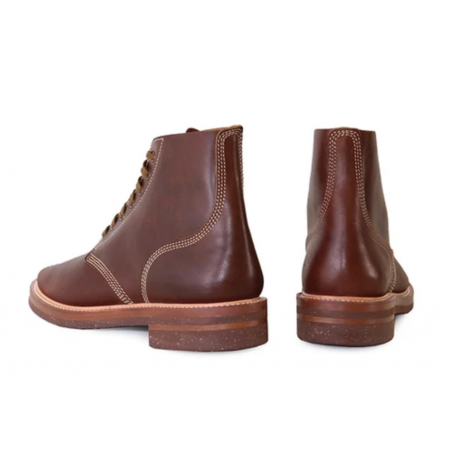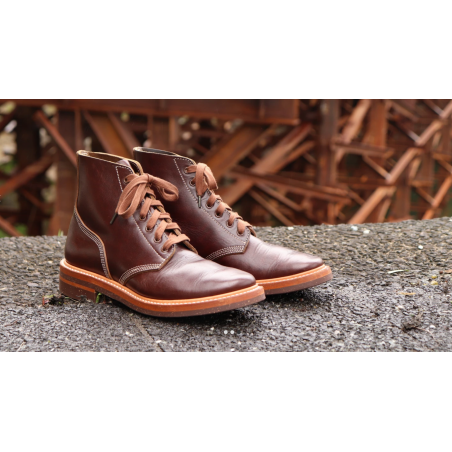 LOFGREN M-43 SERVICE SHOES 10TH ANVSRY HORSEHIDE MODEL
Italian Horsehide uppers
Goodyear welt construction with British made storm welts
Heavy single, triple and quadruple stitched sewing
1.5" stacked heel, 6" shaft
German made steel shanks
USA made Vibram 700 soles and 700 heels
Embossed padded leather heel pad
D/Wide width
Built on the original Munson last
Includes Japanese made John Lofgren Bootmaker box and dust bags
Made in Japan.
John Lofgren Bootmaker is celebrating its 10th anniversary this year. To commemorate this milestone we're producing special edition M-43 service shoes in Italian horsehide. The hides arrive to Japan unfinished, where the final tanning and dyeing takes place by superb craftspeople. Then the finished hides are shipped to the boot factory where they're turned into John Lofgren Bootmaker footwear by the best people in the business.
John Lofgren Bootmaker M-43 Service Shoes are not simple reproductions of WWII U.S. Army service shoes. Not just another boondocker. They are a modern-day piece de resistance of footwear, carefully designed to meet the needs of contemporary life, but still look very classic, down to the distinctive Munson last shape. The Munson last was patented in 1912 by U.S. Army doctor, Edward Munson. Dr. Munson perfected his last after studying the feet of more than two thousand soldiers. Our M-43 Service Shoes, like all John Lofgren Bootmaker footwear, are totally built in Japan with master craftsmanship in all details.